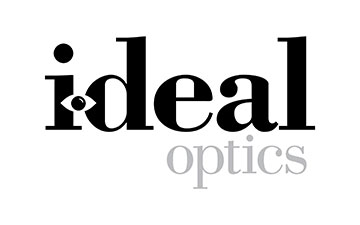 TERMS AND CONDITIONS
Orders are processed as they are received. I-Deal Optics is not responsible or obligated to hold and/or combine any orders submitted separately via phone, fax, or from website.
All invoices are due and payable on a NET 30 basis unless special terms are specified. A monthly finance charge of 1.5 percent per month (minimum $1.50), annual rate of 18 percent is assessed on all past due balances.
All orders are subject to Home Office approval. I-Deal Optics reserves the right to reject any order at any time at its sole discretion.
I-Deal Optics may at its sole option, demand payment for any order prior to or simultaneous with shipment.
Accounts not in good standing may experience delays and/or cancellations of orders.
I-Deal Optics merchandise credit cannot be used as payment for balances due.
I-Deal Optics reserves the right to limit or terminate accounts but termination does not affect the obligation to pay any existing balance due.
In the event of third party shipping, both the recipient and the "Bill To" party are jointly and individually liable for any unpaid items.
Requests for statement reconciliation or adjustment must be made in writing within 30 days of statement date.
A fee of $40 will be assessed on any check returned to I-Deal Optics for non-payment or insufficient funds.
In the event of default of payment, the principals, owners, and/or undersigned, assume responsibility for all outstanding balances, finance charges, seller's attorney and/or all fees associated with any and all attempts to collect past due balances./
In states Arkansas, California, Illinois, Missouri, Nevada, and Tennessee, where I-Deal Optics is advised of an obligation to collect sales tax, we will do so. If the customer is sales tax exempt, we must receive a copy of exemption as will be acceptable to the taxing authority. Sales tax is the primary obligation of the customer.
Accounts that have been inactive for more than one year may be required to submit a new account application.
I-Deal Optics Home Office reserves the right to change or withdraw the privilege of special pricing and/or terms based on sales, inactivity, or delinquency.
Prices as shown on our latest price list are considered current but subject to change without prior notice.
I-Deal Optics Home Office may require a $1.00 handling charge to be applied to single frame orders from accounts with discounted quantity pricing.
I-Deal Optics is not responsible for orders shipped using a non-traceable carrier and recommends requesting one whenever possible. Please consult customer service for shipping options and charges.
Unless previously agreed in writing to a specific method of delivery, all shipments will be made by such method as I-Deal Optics elects in its sole discretion. Title to the merchandise, as well as, risk of loss shall pass to the Buyer upon delivery of the merchandise to the selected carrier. Any claims regarding shipments of merchandise must be made within 60 days of invoice.
I-Deal Optics is not responsible for plano or prescription lenses cut for any frame that may be discontinued and/or no longer available.
Credit is issued at the sole discretion of the Home Office. Returns/exchanges that do not comply with Home Office policies may be denied or subject to a 15 percent restocking fee.
I-Deal Optics eyewear* and Sunwear – excluding discontinued, special orders, or final sale product – include a lifetime guarantee against defects in material and/or workmanship. There is no warranty for merchantability or fitness for a particular purpose. Defective product must be returned complete, without missing parts, to receive credit.
*Please Note: The Focus collections are guaranteed against defects in material and/or workmanship for one year from date of invoice
Discontinued defective styles still under warranty may be returned for credit at the current market price or lowest price paid within past 6 months.
I-Deal Optics provides its customers with the privilege of exchanging current product – excluding final sale, discontinued, website clearance, or special orders - provided merchandise is returned in resalable condition, packaged in clean bags, and free of markings, adhesives, or private labeling. Eyewear and sunglasses must be returned with demo lenses, without blemish, scratches or faded sun lenses.
Frames sold with cases must be returned with cases or be subject to a chargeback at the discretion of the Home Office.
Product returns and/or exchanges may be denied if not authorized by an I-Deal Optics representative.
Frames not listed on our current price list are not considered current and therefore ineligible for exchange unless accompanied with written authorization from an I-Deal Optics representative.
Product returns and/or exchanges may be denied for accounts not in good standing.
It is the responsibility of the customer to return merchandise via an insured carrier with a copy of the original invoice, packing list, or signed sales representative authorization. Any return not meeting these conditions will be accepted at the sole discretion of I-Deal Optics Home Office, credited at lowest extended price, be subject to a 10 percent handling charge or returned unprocessed to the customer.
Sales reps are prohibited from collecting product from customer for the purpose of return and/or exchange credit.
I-Deal Optics is not responsible for return freight on warranted product.
Credit balances can be used for product at any time. Refund checks may be issued after account is inactive for 90 days.
Damaged cartons received from carrier must be refused or reported in writing to carrier immediately at time of delivery.
Closeout and overstock frames purchased through $avon Eyewear are not eligible for defective warranty.
Closeout and overstock frames purchased through $avon Eyewear are not eligible for return or exchange unless specified as samples sent for review by customer. All samples must be returned within 30 days.
Special orders require a minimum of 7-10 business days. Special orders are not returnable.
WEBSITE:
By using or accessing our website, or any website hosted at the domain i-dealoptics.com, the account agrees to be bound by these Terms of Service and by the Privacy Policy of I-Deal Optics.
The content of the website is for general information purposes only. It is subject to change without notice.
Neither I-Deal Optics nor any third parties provide any warranty or guarantee as to the accuracy, timeliness, performance, completeness, or suitability of the information and materials found or offered on this website.
Use of any information or materials on this website is entirely at your own risk, for which we shall not be liable. It shall be your own responsibility to ensure that any products, services, or information available through this website meet your specific requirements.
This website contains material which is owned or licensed to us. This material includes but is not limited to, the design, look, appearance and graphics. Reproduction is prohibited other than in accordance with the copyright notice.
Unauthorized use of this website may give rise to a claim for damages and/or be a criminal offense.
From time to time, this website may include links to other websites. These links are provided to your convenience to provide further information. They do not signify that we endorse the website(s). We have no responsibility for the content of the linked website(s).
Current terms and conditions supersede any prior I-Deal Optics policies and can change without prior notice. Violation of Terms & Conditions may result in termination of service. If you have questions regarding Terms & Conditions, please contact Customer Service at (800) 875-2020 or email [email protected].